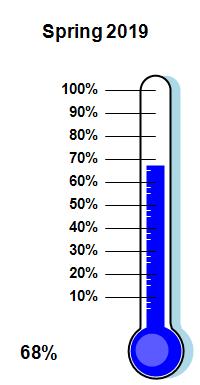 (This will open a player in a new window.)
This Week At The Classical Station
by Rob Kennedy
Friday, March 22, 2019
The 2018-19 Metropolitan Opera Radio Broadcast season continues with Samson et Dalila, Saint-Sa&eumlns's dramatic opera based on the biblical tale of Samson and Delilah. Mezzo-soprano Anita Rachvelishvili and tenor Gregory Kunde star as the Philistine seductress and the Hebrew leader whose love and strength she betrays. Bass-baritone Laurent Naouri is the High Priest of Dagon, bass-baritone Tomasz Konieczny is the Philistine commander Abimélech, and bass Günther Groissböck is the Old Hebrew. Sir Mark Elder conducts the Met orchestra and chorus in the new production by Tony Award winner Darko Tresnjak that opened the 2018-19 season.
The Met Opera will be broadcast on The Classical Station at 1:00 p.m. Eastern on Saturday, March 23. Our listeners make these broadcasts of the Metropolitan Opera possible with their financial support of The Classical Station. Pledge your support securely online or call 800-556-5178 anytime to speak with a member of staff.
Anita Rachvelishvili as Dalila in Saint-Saëns's Samson et Dalila.Photo: Ken Howard/Met Opera
On March 22 we observe the birthdays of Scottish composer Hamish MacCunn (1868-1916), English humourist Gerard Hoffnung (1925-1959), and English composer Andrew Lloyd Webber (1948-) A conductor as well as a composer, Hamish MacCunn studied briefly at the fledgling Royal College of Music. Gerard Hoffnung delighted audiences with his musical parodies and jokes. Baron Lloyd-Webber has written 13 musicals, a couple of film scores and a requiem mass, among other works.
Photos: Wikipedia.org
---
Thursday, March 21, 2019
Today we observe the birthdays of German composer Johann Sebastian Bach (1685-1750), Russian composer Modest Mussorgsky (1839-1881), Belgian composer Jules Van Nuffel (1883-1953), French cellist Paul Tortelier (1914-1990), Belgian violinist Arthur Grumiaux (1921-1986), American violinist Joseph Silverstein (1932-2015), and American conductor Erich Kunzel (1935-2009).
A composer thoroughly-versed in the skills of his trade, Bach drew from the past and looked to the future in the music which he wrote for all manner of occasions and purposes. Originally destined for a military career, Mussorgsky abandoned his commission in 1858 to devote his life to music. While cantor at Mechelen Cathedral, Father Van Nuffel worked with Flor Peeters, a noted organist and composer. One of the great cellists of the 20th-century, Monsieur Tortelier taught at several universities during his lifetime. Monsieur Grumiaux was one of the great violinists of the 20-th century. Besides being a fine violinist and concertmaster of the Boston Symphony Orchestra for many years, Joseph Silverstein was also a conductor and teacher. A well-known musician, Maestro Kunzel is best-known for his long tenure with the Cincinnati Pops Orchestra.
Photos: Wikipedia.org
---
Wednesday, March 20, 2019
Celebrate Montserrat Caballé, enjoy The Magic Flute in English, plus arias, choruses and ensembles from our extensive music library. Join co-hosts Bob Chapman and Rob Kennedy for the Spring Membership Drive edition of Opera House Thursday at 7:00 p.m. Eastern.
Photo: Wikipedia.org

On March 20 we observe the birthday of Russian pianist Sviatoslav Richter (1915-1997). The son of musical parents, Sviatoslav Teofilovich Richter was considered one of the greatest 20th-century pianists, on a par with his fellow countryman, Vladimir Horowitz.
Photo: Wikipedia.org
---
Tuesday, March 19, 2019
Today we introduce a very special Thank You gift: Chopin: Complete Impromptus & Other Works performed by pianist Gustavo Romero. This recording is no longer in print, and these new copies are available only through The Classical Station for a pledge of $100. Gustavo Romero is a Juilliard graduate and a winner of the Avery Fisher Career Grant. He served for nine years on the faculty of the Eastern Music Festival in Greensboro, North Carolina. Since 2002 he has been a faculty member at the University of North Texas College of Music. We thank our volunteers, Charles and Kimberly Holloway, for providing these limited edition CDs for our membership drive. Chuck was the executive producer for this 1994 recording.
You can make your pledge online and request this special CD Thank You gift by putting "Chopin Impromptus" in the Comments section. Or, better yet, call 800-556-5178.
On March 19 we observe the birthdays of King John IV of Portugal (1604-1656), and German composer Max Reger (1873-1916), and Korean cellist Myung-Wha Chung (1944-). King John ruled the Portuguese empire at its zenith. He was also a patron of the arts and a gifted composer. A prolific composer, Herr Reger's music is familiar, and indeed terrifying, to organists. After studying with Leonard Rose at The Julliard School, Myung-What Chung has gone on to an active performing career. She teaches at professor of cello at The Mannes College of Music in New York.
Photos: Wikipedia.org
---
Monday, March 18, 2019
On March 18 we observe the birthdays of Russian composer Nikolai Rimsky-Korsakov (1844-1908), Japanese violist Nobuko Imai (1943-), and American conductor James Conlon (1950-). Rimsky-Korsakov was one of The Mighty Handful of Russian composers that included Mily Balakirev, César Cui, Modest Mussorgsky, and Alexander Borodin. After studying at Julliard and Yale, Ms. Imai has gone on to have a distinguished career performing and teaching. A native of Douglaston, Queens, New York, Maestro Conlon is currently Music Director of Los Angeles Opera and Principal Conductor of the Italian RAI National Symphony Orchestra.
Photos: Wikipedia.org
---
---
| | |
| --- | --- |
| | |
| Ever wonder what your favorite voice looks like? That's Sherman Wallace, host of our overnight program Sleepers Awake above. More about our announcers at Meet The Announcer. | Members of The Classical Station receive Quarter Notes which is chock full of information about our programming. |
| | |
| Sign up for Crescendo, our Monthly eNewsletter! | |
---